Every wanted to learn to solder using a torch for your handmade jewelry?  Here are a few tips to get you started!
———————————————————————————————————————-
I am a self taught artisan, everything I know I've learned from books, videos and other artisans that were willing to share and guide me along the way. I've taken a few classes at local bead shops, but I'm just a more hands on person.  Being self taught, and because of all the wonderful people that have been so helpful to me along the way, I am always happy to help others and "pay-it-forward".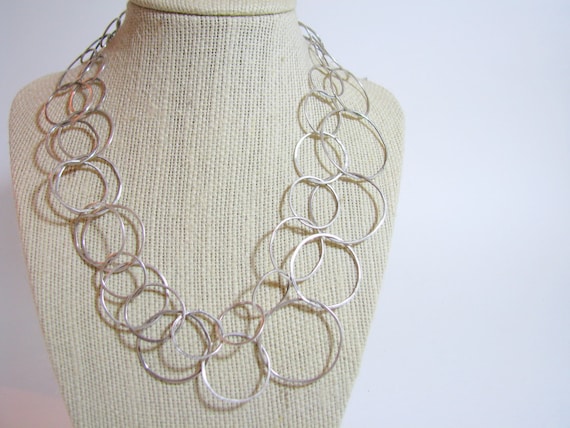 The Book of all Books - I highly recommend
Soldering Made Simple
 by Joe Silvera
to learn easy soldering techniques using the torches I'm about to tell you about. 
 Seriously, this book is so valuable to me! I refer back to it ALL. THE. TIME. 
Torches -  I use both a mini & a jumbo torch. They both use butane fuel. This is the safest type of fuel to use in a "house environment" and my "studio" in also our guest room so this works great.. Also, the butane torches easiest to use for simple soldering techniques. There are some really fancy torches out there but I went simple and am very pleased.  
I use the mini torch for most of my soldering, unless I'm soldering copper 20g or larger.
I purchased a simple creme bruele torch kit like this - Creme Bruele Kit - and I use the creme brulee dishes to sort out beads, cool hot metal, etc.  It works great for the types of jobs I need.  The jumbo torch I use is this one - Jumbo Torch.  Again, I use this for thicker gauge wires.
Metal - I was led astray a LOT on this subject.  People were telling me I could only solder sterling or gold with the types of torches I've told you about.  Well, this is simply not true.  You can easily work with sterling, gold, fine silver, brass, copper, etc.  Filled metals are difficult to solder without the fill showing.  Takes a bit of practice.
Solder - There are different types of solder.  Wire, sheet, pastes…  I use wire but it's really preference.  Joe goes over them in the book and you can decide what's best for you.  Unless you use paste (expensive), you'll need flux as well.  All of this is explained in the book, but basically flux is a binder to hold the solder to the metal.
When you get more adept with soldering you can use silver solder wire for sterling and copper brazing wire for copper. The silver solder wire requires you to use flux, the copper brazing doesn't it (but I use it anyway….you can never over use flux). The technique for using soldering wires requires that you use your non-dominant hand to hold the torch and your dominant hand to hold the soldering pick and place the solder. With time and practice this becomes second hand.
Pickle - After you solder your items you will need to pickle them to remove fire scale. You can purchase expensive pickle that is very toxic (I'm all about saving the environment and safety to myself, so I refuse to use these!) I make my own pickle: 1/2 C water, 1/2 C white vinegar & 1 T salt, heat in a mini crock pot (bought mine on Amazon.com for less than $20). Drop your items in and remove with COPPER tongs….you can use it cold too, but it takes a lot longer to remove the fire scale. But whatever you do, do not use anything but your hands or copper tongs to remove your work from the pickle.  Anything else will ruin your pickle and then you have to start over.  
You can purchase soldering kits from any main resellers as well as on Etsy. Basics: torch, soldering surface (charcoal, solderite, ceramic, etc.) soldering pic, cross lock tweezers, flux, soldering paste or wire…….AND of course your basic jewelry making tools: steel block, mandrels (many household items work well), ball peen hammer, nylon hammer or raw hide mallet. 
I know this isn't the most technical or official document on soldering for jewelry, but hopefully it'll help you get started.  
(Source: the7thcrow.com)